Barer, klubbar och nöjen i Los Angeles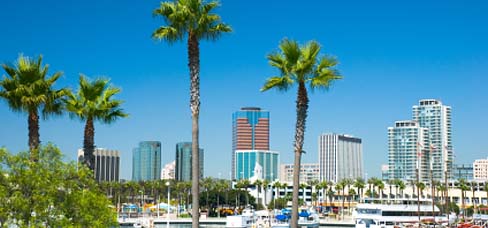 När du kommer till Los Angeles och vill ta del av stadens gigantiska nöjesutbud är det en gid idé att införskaffa ett ex av  gratistidningen Los Angeles New Times. Här finns aktuell information om restauranger, film, teater, musik och nattliv. Tidningen finns nästan överallt, i varje gathörn och på varje bar.
Martini Lounge
, 5657 Melrose Ave. Här uppträder Los Angeles allra senaste upptäckter som spelar rock´n´roll.
House of Blues,
8430 W Sunset Blvd, West Hollywood,
www.hob.com/venues/clubvenues/sunsetstrip
. Det må vara en turistfälla, men bra livemusik, inte bara blues utan även rap och metal. Fantastiskt ljud och en otroligt skojig byggnad.
Jewel's Catch One,
4067 W Pico Blvd, 
www.jewelscatchone.com
. Mixad publik; gay, straight, afro-amerikaner och vita, och DJ:s som spelat house långt innan vi visste vad det var.
Viper Room
, 8852 W Sunset Blvd, vid Larrabee Street, West Hollywood,
www.viperroom.com
. Los Angeles kanske mest kända (och trendigaste) klubb, en gång i tiden ägd av självaste Johnny Depp. Klubbens kändisskap kommer från en tradegi: det var här som River Phoenix dog av en överdos.
Whiskey A Go Go
, 8901 Sunset Blvd, 
www.whiskyagogo.com
. Klassisk rockklubb där bland andra The Doors och Janis Joplin hittade en publik.