Barer, klubbar och nöjen i London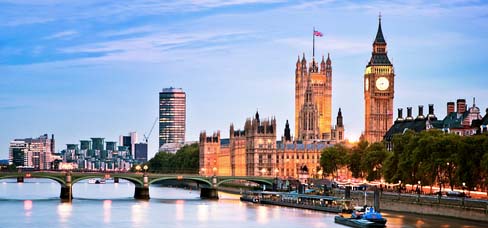 George inn Halvtdussin ölsorter på kran. Hus från 1676. Puben ägs av National Trust, men drivs av bryggeriet Witbread. Borough High Street 77. Tunnelbana Borough eller London Bridge.
Ye olde cheshire cheese Klassiker på före detta tidningsgata. Skylten –Rebuilt 1667– vittnar om att stället fanns även före den stora branden ett år tidigare . Fleet Street 145. Tunnelbana Blackfriars.
Angel Kombinationen av en före detta tillflyktsort för leprasjuka och husölet Old Museum Ale skapar en oslagbar historisk känsla. Dock förstör slamret från de enarmade banditerna lite. St Giles High Street 61. Tunnelbana Tottenham Court Road.
Atlantic bar & grill Träinredning som på en yacht, ljuskronor som på ett slott, leopardskinnsmöbler som i Sköna hem – vad mer kan man begära av det som ska omge ens cocktail. Glasshouse Street 20.  Tunnelbana Piccadilly.
Aquarium House och garage i diskret nattklubb med T-formad pool och jacuzzi med plats för upp till sex personer. 256 Old Street, www.clubaquarium.co.uk. Tunnelbana Old Street. Öppet fre, sön 22.00–04.00, lör 19–03.30.
Ministry of sound Sprudlande superklubb med house och garage och DJ's från USA och England. Plats för 4 000 gäster. 103 Gaunt Street www.ministryofsound.com. Tunnelbana Elephant & Castle. Öppet fre 22.30–06.00. Lör 23.00–07.00. Inträde 12–20 pund.
Boston arms Gick från småklubb till bredbent rockscen. Garage, punk, trash och mer. 178 Junction Road, Tufnell Park www.dirtywaterclub.com. Tunnelbana Tufnell Park. Konserter tor 20.00–02.00, lör–sön 20.00–03.00.

Fabric, 77a Charterhouse Street, www.fabriclondon.com. Gigantisk,  hipp klubb med tre dansgolv och tre barer plus en för juicedrickare. Svalkande takterrass.
Home, Leicester Square 1. Ännu större än gigantiska Fabric. Dansgolv på fyra våningar och plats för 2 750 gäster. Stora filmdukar. Crêperie. Restaurang högst upp med fantastisk utsikt.
The Rhytm Factory, Whitechapel Road 16-18,  www.rhythmfactory.co.uk. Intim klubb av alternativ karaktär.

Hammersmith & Fulham Irish Centre, Blacks Road, www.irishculturalcentre.co.uk. Londons bästa pubscen med små, och ganska stora irländska band. Alla dansar och det kommer även du att göra.
Brixton Academy, Stockwell Road 211, www.brixtonacademy.co.uk. Anses av många som Londons bästa ställe för liverock. Rymmer 4 000 personer men man har ändå hyfsad sikt då golvet är sluttande.